Chinese Creatures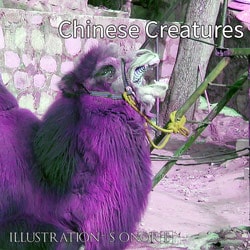 From Musicec Sound Effect Library
contenu : Shout voices and noises of aliens and monsters with many emotions and characters. Breath, male, female, cries, harsh, old, evil, carpet, fingers, smash, swish, bootle, hiss.
Mp3 démo :
Description : Personnages typiques allant des minuscules aliens aux énormes monstres. Chaque personnage est disponible dans une variété d'émotions comme heureux, en colère, attaquant, blessé ou mourant. A chaque fois dans plusieurs types et plusieurs prises. Il y a également des ensembles de respirations et de sons brutes de fantômes ou de monstres. Ils peuvent être parfaitement utilisés pour évoquer des ambiances ou des effets sonores de base. En outre, dans ce volume, vous trouverez les craquements et les petits bruits de créatures qui servent souvent aux concepteurs sonores.
Contenu du volume
202 fichiers (Wave 96kHz/24bits)
Bon plan : Achetez ce volume dans un Pack et économisez jusqu'a 60% sur votre achat.

Important : A la fin du processus de paiement Paypal vous serez redirigé vers un formulaire pour obtenir votre loggin et votre mot de passe afin de télécharger les fichiers en toute sécurité.
L'achat de nos produits sur ce site implique l'acceptation de nos conditions générales de vente.