North Winds of China Vol. 2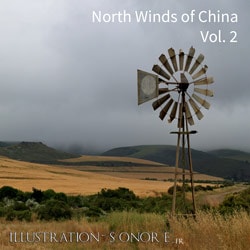 From Musicec Sound Effect Library
Contents: Wind roars, gusty, sandy, rumble, breeze, dark, grass, flags, windturbine.
Mp3 demo:
Description: The second volume of the cold north winds captured in XinLin HaoTe (a small city in the Chinese Mongolia) Volcano hills (elevation 1000m high), frozen lakes, snowy mountain, prairie. Under -15C in winter. Very strong wind and cold. Wind turbine power plant, grand prairie, lakes, and isolated people.
Volume Contents
47 files (Wave 96kHz/24bits)
Get a Deal: Buy this volume in a Pack and save up to 60% on your purchase.
In order to download, make your payment via Paypal, at receipt, you will receive a confirmation e-mail supplying you with a link, a login and a password.
Purchase of our products means acceptance of our General Conditions of Sales.