Fireworks in China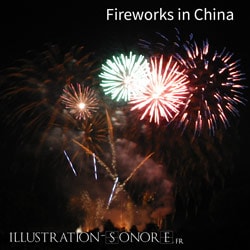 From Musicec Sound Effect Library
Contents: Fireworks and fire crackers close, distant, single, in chains, echo, sparks.
Mp3 demo:
Description: Fireworks and fire crackers, both single sounds and ambiances. Typical of China. No one has attempted this extent of recording before! Not limited to the important festival days for the Chinese people. They are effective as cannon fires and super-clean battle field background.
Volume Contents
101 files (Wave 96kHz/24bits)
Get a Deal: Buy this volume in a Pack and save up to 60% on your purchase.
In order to download, make your payment via Paypal, at receipt, you will receive a confirmation e-mail supplying you with a link, a login and a password.
Purchase of our products means acceptance of our General Conditions of Sales.