Footsteps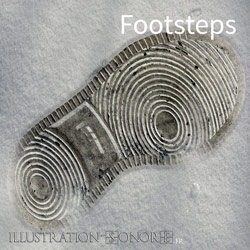 From Musicec Sound Effect Library
Contents: Human and typical inhuman characters moving on tiles, woods, grass, branches, leaves, bushes, gravels, cobbles, dirt soil, carpet, snow.
Mp3 demo:
Description: This volume has been especially conceived for video games such as MMORPG, RTS or FPS and cartoons. These are more general sounds created alternately with basic and odd materials as these games need usual and unusual textures. The tread of steps is less important in these kinds of games. For FPS games, treads are usually presented by moving gears or cloth. All available in multiple types and multiple takes.
Volume Contents
251 files (Wave 96kHz/24bits)
Get a Deal: Buy this volume in a Pack and save up to 60% on your purchase.
In order to download, make your payment via Paypal, at receipt, you will receive a confirmation e-mail supplying you with a link, a login and a password.
Purchase of our products means acceptance of our General Conditions of Sales.