Chinese Creatures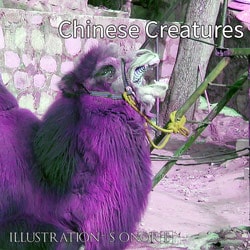 From Musicec Sound Effect Library
Contents: Shout voices and noises of aliens and monsters with many emotions and characters. Breath, male, female, cries, harsh, old, evil, carpet, fingers, smash, swish, bootle, hiss.
Mp3 demo:
Description: Typical characters from tiny aliens to huge monsters. Each available with a variety of emotions such as happy, angry, attack, hurt, dying. Each in multiple types and multiple takes. Here are also groups of breathing and the harsh sounds of ghosts or monsters. They can be perfectly applied to evoke ghosts in both soundscape or basic sound effects. Additionally in this volume, are the crackles and small noises for FX creatures that frequently serve sound designers.
Volume Contents
202 files (Wave 96kHz/24bits)
Get a Deal: Buy this volume in a Pack and save up to 60% on your purchase.
In order to download, make your payment via Paypal, at receipt, you will receive a confirmation e-mail supplying you with a link, a login and a password.
Purchase of our products means acceptance of our General Conditions of Sales.