Ambiance of India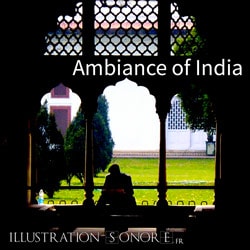 From Musicec Sound Effect Library
Contents: Varanasi Shiva festival, Khajuraho, garden, crows, temples, the River Ganges, street traffic, lama chants from Bhutan, BodhGaya, cowbells, railroads, stonemansonry, domestic work.
Mp3 demo:
Description: All sounds recorded in India. Cleaned and carefully balanced. Useful for feature movies, games or documentaries as ambience or as specific situations. For example, clean, old train clicks or religious festival sounds recorded at a very short distance are available here and long enough to loop.
Volume Contents
63 files (Wave 96kHz/24bits)
Get a Deal: Buy this volume in a Pack and save up to 60% on your purchase.
In order to download, make your payment via Paypal, at receipt, you will receive a confirmation e-mail supplying you with a link, a login and a password.
Purchase of our products means acceptance of our General Conditions of Sales.