Pack Kung Fu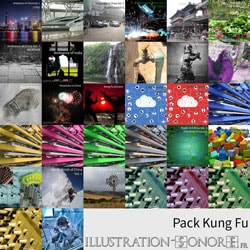 From Musicec Sound Effect Library
Contents: This pack incluses 2 volumes.
- Kong Fu Actions
- Chinese Cold Weapons
More than 4 hours of Kung Fu Action & Chinese Cold Weapons.
Mp3 demo:
Description: Real Chinese Kung Fu actions and impacts have never been reproduced in a professional SFX lib before. All multiple types and multiple takes. From both real actions and special foley. Chinese Kung Fu tends not to exhibit straight, fierce actions and impacts. Cold weapons in Chinese history are quite different with the Western. For example the Sword: The western sword is usually more thick, longer and heavier than Chinese sword. Chinese swords are usually more soft, short and light. So they are more handy, skillful, rapid and sharp.
Pack Contents
770 files (Wave 96kHz/24bits)
Price (- 30%)
175,00 € HT
Sold separately, these volumes total 250 €. Here, save 75 €.
Get a better Deal: Look at the other Packs and save up to 60% on your purchase.
In order to download, make your payment via Paypal, at receipt, you will receive a confirmation e-mail supplying you with a link, a login and a password.
Purchase of our products means acceptance of our General Conditions of Sales.